This Therapist Enrichment discussion in Feb. 2019 was foreshadowing our future in ways we could not have imagined!
---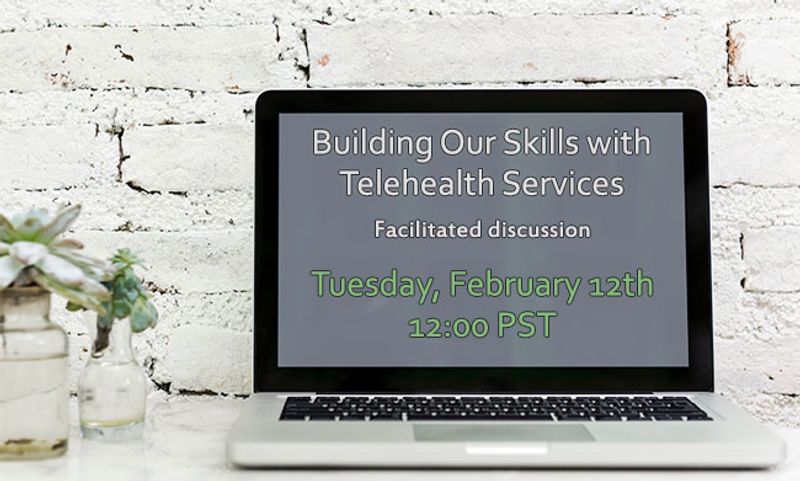 While not everyone may know this, Growing Healthy Children has been delivering therapy via telehealth for 10 years.  Much of our staff had never tried this method though.
On Sunday March 15, 2020, word was delivered that we were going to convert to 100% telehealth due to the Coronavirus.
Most of us panicked (while we simultaneously panicked about a million personal things like everyone else).
Then, nearly overnight, our fearless leader, Robyn Chu, and our leaders in online occupational and speech therapy, set to work on a training program to get everyone ready. 
Before week one of stay-at-home was half-over, Growing Healthy Children had a fleet of more than 25 therapists ready to support our school and clinic-based families using a telehealth model. 
It was a privilege to be a part of this transformation. 
As Clinical Director, I get to work closely with both our therapy and administrative teams. On both sides of our company I watched people with enormous hearts, under enormous stress, with enormous gratitude to have the ability to work, execute an enormous and inspired effort to complete this transition. 
I witnessed families set appointments for therapy sessions on their lunch breaks (while working from home with multiple kids)!  I witnessed families with insufficient internet access schedule weekly phone calls instead of teletherapy and go to work on establishing new internet sources with the free offerings from local companies.  I witnessed families who said "no thanks we can barely get through the day", set boundaries and advocate for themselves.  I witnessed school staff, concerned with their students access to services, requesting updates week-by-week about whether we had been able to connect with their students. I watched therapists, who were scared and uncomfortable about telehealth, keep pushing themselves to grow and learn and feel the rewards of watching their students make progress, even with distance learning support. And I could go on and on....  

In an effort to capture this unique moment in time, share some hope and some "magic moments", and to give a loving acknowledgement to the parents, kids, teachers, administrators, support staff, and therapists I am blessed to work alongside, I offer you a series of posts, over the next few weeks, to tell stories of growth and progress in the midst of uncertainty, fear, and change.  Please watch our blog and/or Facebook site to share in the joy! 
Thank you,
Kristi