Virtual Camp and Expanded Group Programming starting May 18!
---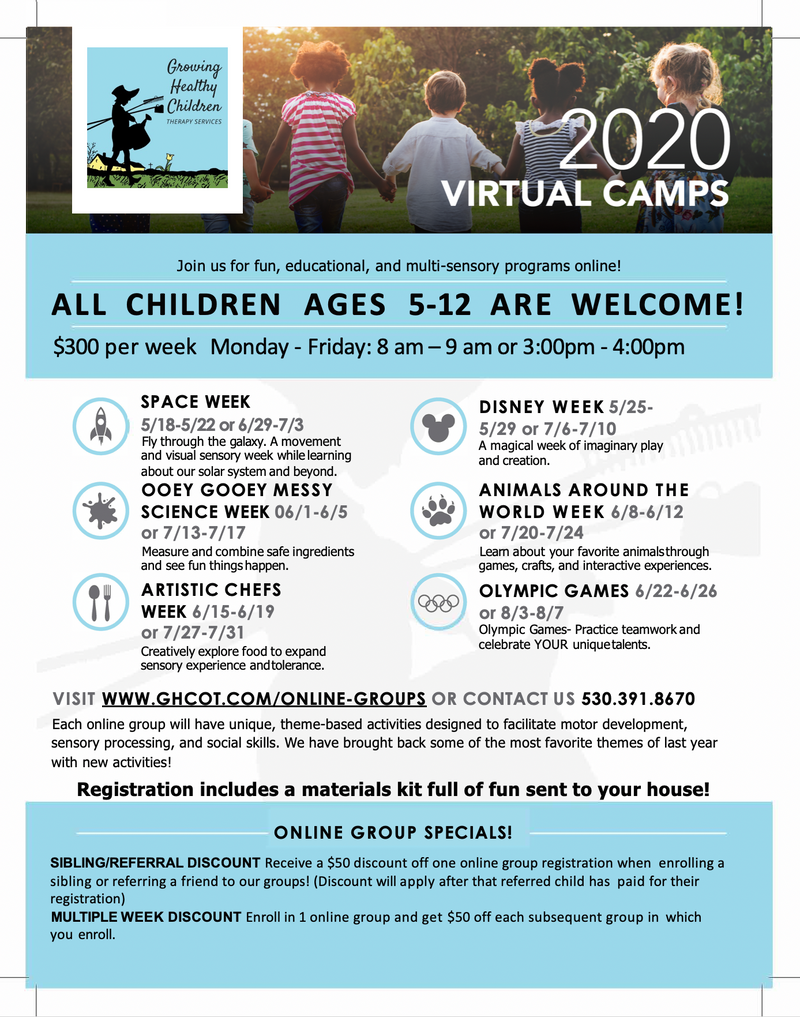 ALL THE GROUPS YOU'VE BEEN ASKING FOR ARE HERE IN A VIRTUAL FORMAT!

We will have something for everyone!
Our virtual programs offer small groups for all ages, to build all kinds of skills, and with activity kits sent right to your door! 

Here are the first two, with more to come:
Our on-site, themed summer camps are available virtually this year!

Our Self Regulation groups for younger kids and for teens will make their debut in virtual format and start on-site at a later date!
See the flyers below for details.
Go to https://www.ghcot.com/virtual-groups/  to sign-up for the theme based camps.
Go to https://www.ghcot.com/virtual-self-regulation-group/ to sign up for Regulated and Ready.
Please help us spread the word and call us with any questions or for help with signing up. 

We are hoping that our virtual camps will be an added service and that we can safely open our on-site camps and services too. We will reach out as soon as possible with re-opening details.

See you soon and thank you, as always, for your support!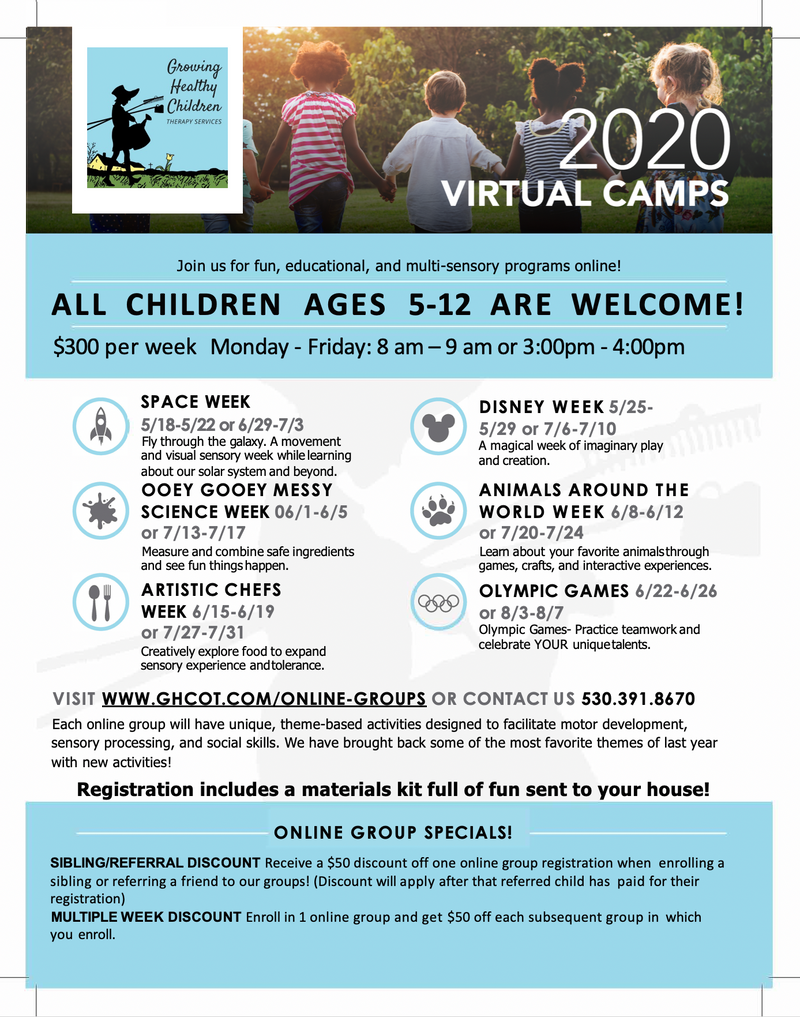 Click an image below to display the larger version.