An OT Minute- Fun Activities with Household Items to Support Your Child's Development
---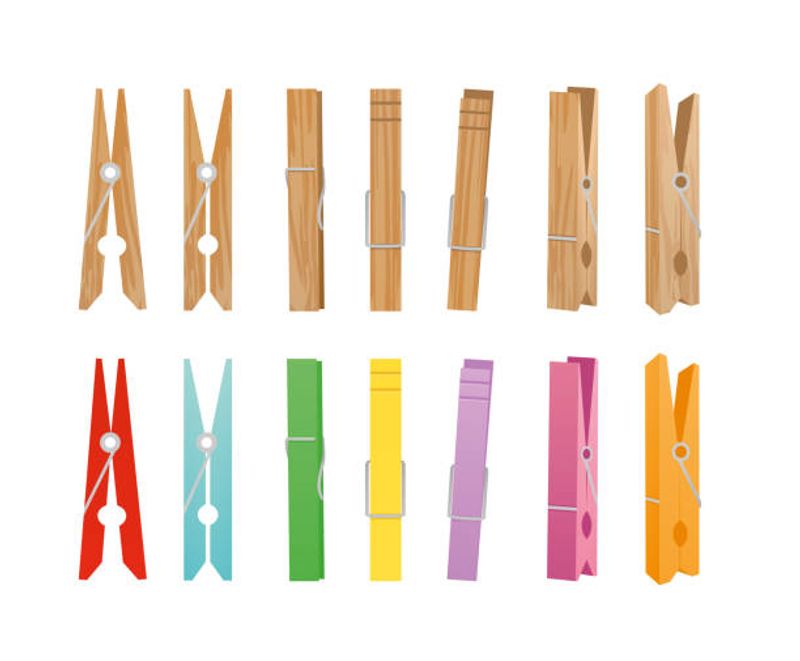 Hi Everyone!
It's Emily again with Growing Healthy Children. I'm back with another idea of how you and your child can play with simple items around the house and support foundation skills of development at the same time!
Today we are playing with clothespins! Who knew they could be used for more than just hanging clothes?!
The biggest benefit to playing with clothespins is that pinching the clothespins open can help strengthen the small muscles in our hands, which then helps support skills such as writing, drawing/coloring, using eating utensils, even dressing skills (like managing buttons and zippers).  So how can we PLAY with clothespins? Here are some ideas: 
Create an art gallery- Show your child's artwork with pride! Hang a string along a wall or window and ask your child to clip up their art or school work all along the string. Not only are they practicing the pinch, they also have to hold the paper with one hand while clipping the clothespin with the other. 

Paint your clothespins- You can paint different colors on the clothespins then ask your child to clip them to items around the room/house that are the same color. Now we are working color recognition AND pinch at the same time! Even just the act of painting them is a good activity since it's a fairly small object and your child would need to stabilize the clothespin with one hand while painting it. That's called bimanual coordination. Fancy, huh!? 

Practice spelling- Write letters on each clothespin then clip the pins onto some cardboard, card stock, or a string to make words.  If they are just learning letters, you can write the alphabet along a strip of paper and have your child match up the letters on the clothespins to the letters on the strip.  

Paint with clothespins and cotton balls- put cotton balls into an egg tray with a different color in each hole. Use the clothespin to pick up the colored cotton ball and paint on a paper. Putting the paper up on an easel or taped to the wall can be a bonus element since working on a vertical surface can help with wrist and arm strengthening, and even posture.  
If you have a chance to try any of these out, please let me know how they go! Be sure to check out the YouTube video that goes along with this post. Stay tuned for more fun and simple ideas! https://www.youtube.com/watch?v=QPQEhBU7i9c&t=10s