Adaptive Skiing and Snowboarding Lessons at Sierra At Tahoe
---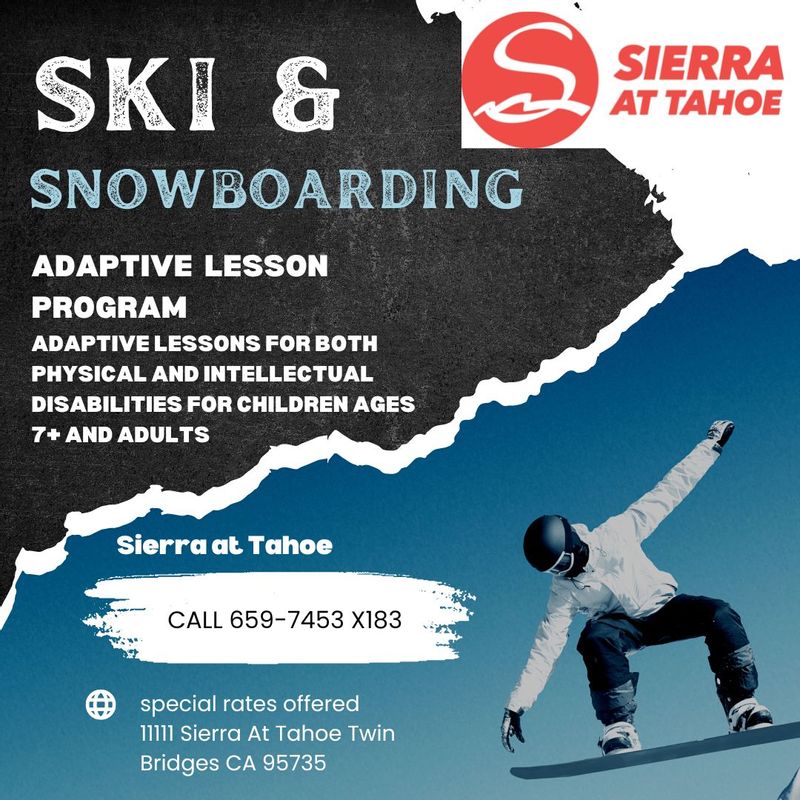 click here for more information about this program

Sierra At Tahoe Adaptive Lessons Skiing and Snowboarding
We are proud to offer adaptive lessons for both physical and intellectual disabilities for children ages 7+ and adults. Adapting skin and snowboarding can allow people to experience a sense of freedom that is difficult to duplicate in other sports. Snow sports can be a fantastic sport for people with cognitive, visual or physical disabilities, in that it helps to develop balance, fitness, self-confidence, motivation, and social skills while providing sensory regulating input. We strive to create an atmosphere which produces a positive physical, psychological and therapeutic experience.
Lesson Types
Sierra's instructors are trained to teach in the following lesson types: cognitive, neurological, blind or low vision, and ski or snow board stand up and bi-ski.
Adaptive equipment and teaching techniques are utilized to help students with balance, coordination, motor control, sequencing, communication, and processing challenges to achieve independence in stand-up skiing and snowboarding.
Our private adaptive lessons are offered by reservations only please call our snow sports reservation line at 530-659-7453 x 183