Hope and Joy from GHC
---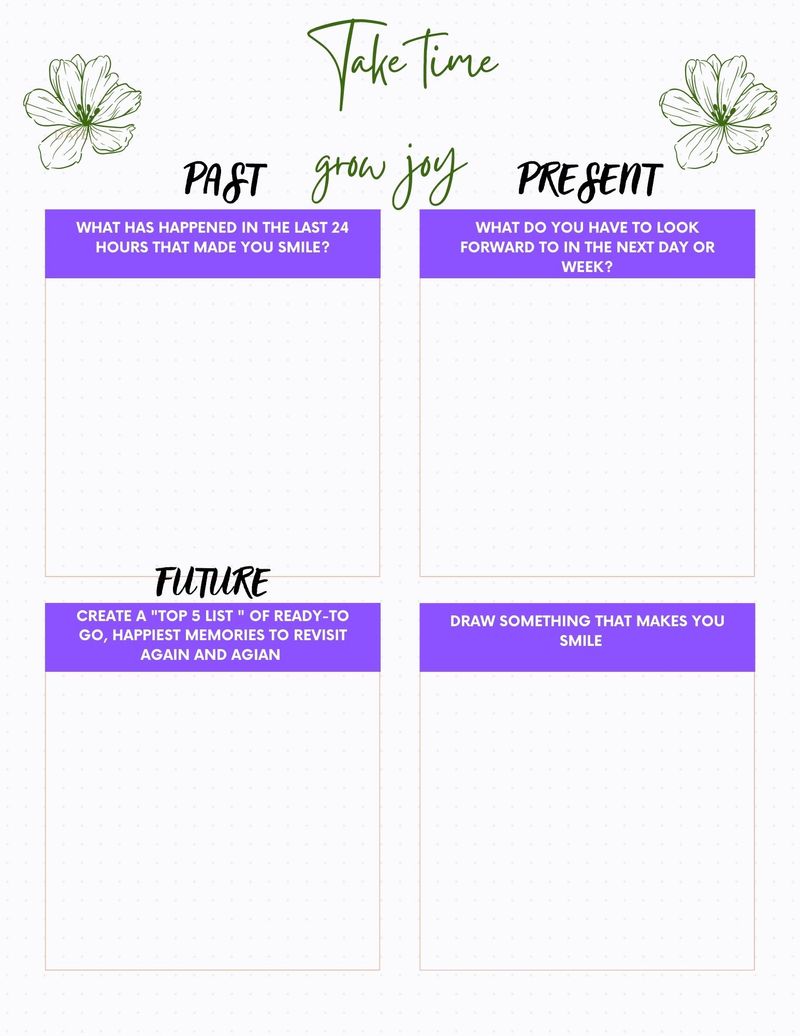 May 2023
In May, schedules for kids, parents, and teachers get so busy! It can certainly be a struggle to cope with the end-of-the-school-year frenzy. While full of memory making and milestones, this time is also full busy, of hurrying, and fatigue.
At GHC we have a rich culture of mentoring our therapists in self-regulation and reflective practice. We start each team meeting with an activity to calm our nervous systems and give us more capacity to be present for the important work ahead. We invite you to take time in May to join us in a favorite regulation practice we adapted from the book Rare Leadership in the Workplace, by Marcus Warner and Jim Wilder.
The tool below guides you to identify your joy moments. When you are in a place of fear or feeling overwhelmed you can practice taking deep breaths and calling up these joy moments. We practice this exercise of "returning to joy" so that we can better lead our meetings, our therapy sessions, and families, and ourselves. We hope you can use this tool both to cope with a busy month and to record some of the joy you are sure to experience in this season. Happy Summer!
Click here to learn more about our summer camps.